We are a team of experienced, innovative, and highly committed people that elevate your talent management and learning analytics to the next level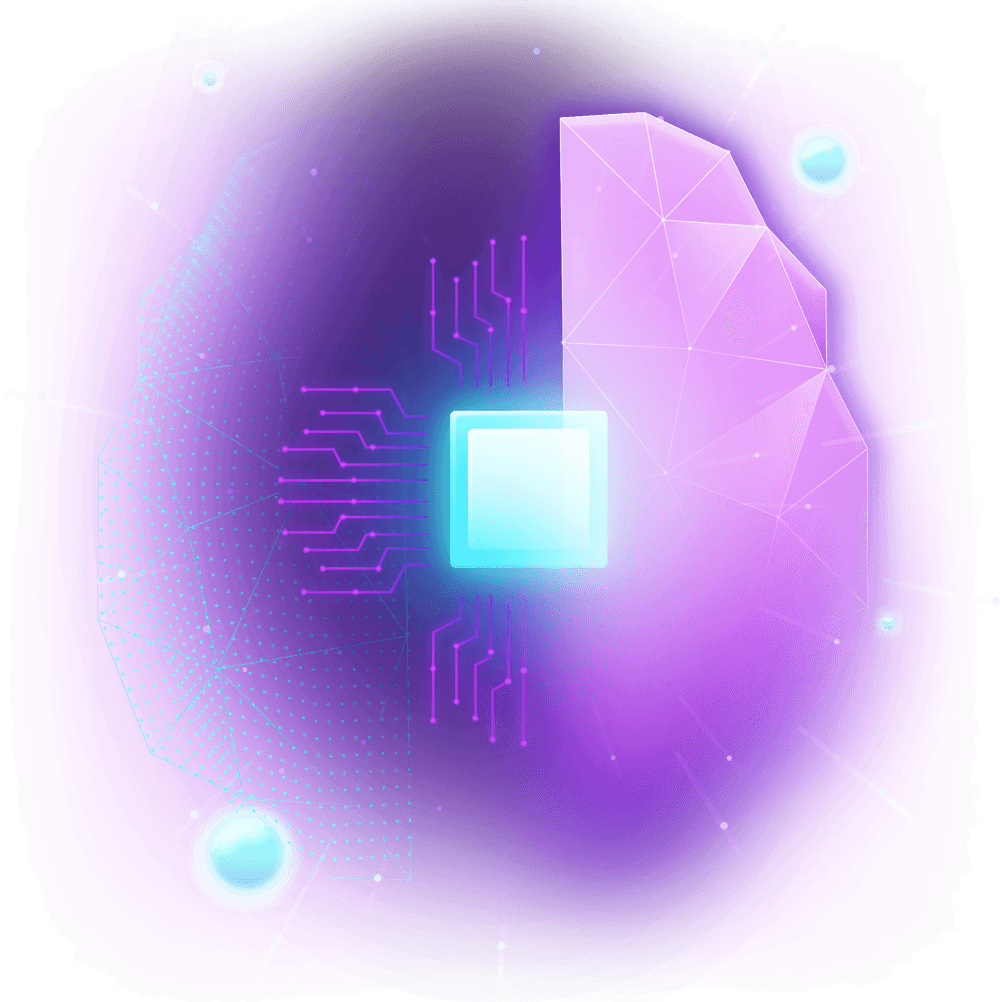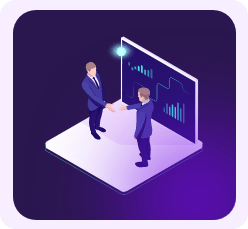 We set clear expectations and keep promises. We seek partnerships with employees and customers that are based on honesty and mutual trust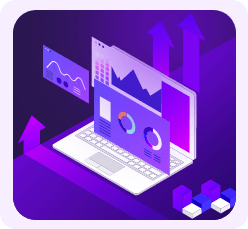 We are determined to serve our customers through innovation, continuous improvement, an intense focus on customer needs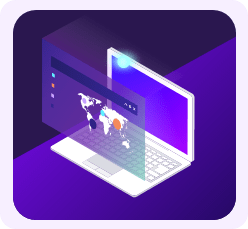 We share the responsibility to ensure equity, inclusion, and respect for all. We recognize that our differences make us stronger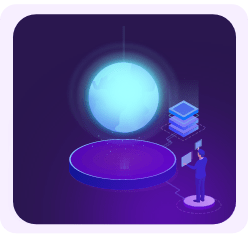 We consistently align daily choices with strong values to create the right behaviors in every interaction with colleagues and customers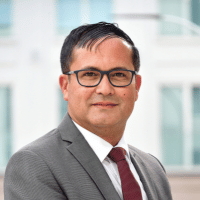 Co-founder and CEO of EDLIGO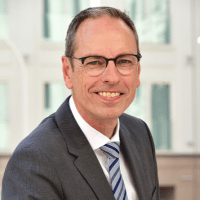 Co-founder and a Managing Director of EDLIGO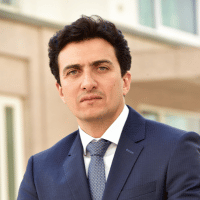 Co-founder and a Managing Director of EDLIGO
Account Executive – Sales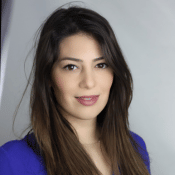 Business Development Manager
Business Development Manager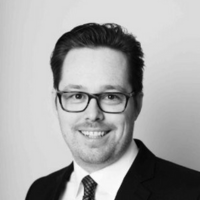 Director Sales & Strategic Partnerships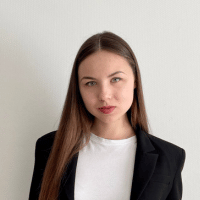 Business Development Manager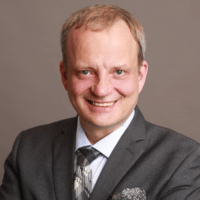 HR Thought Leader, Consulting Director
Business Development Manager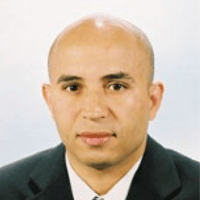 Director of Global Alliances & Partnerships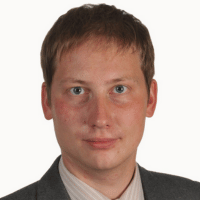 Head of Product Management
Dr. Lassaad Essafi is the co-founder and CEO of EDLIGO. In this role, Lassaad works with partners and clients to leverage the power of data and equip decision makers, educators and administrators with the right data, insights, and foresight they need to drive focused action and achieve tangible outcomes.
Lassaad is very passionate about entrepreneurship, research and development particularly in the areas of data and analytics. Prior to his current role, Lassaad led worldwide the Customer Insight & Experience Analytics business line in Nokia Siemens Networks. He also held several key functions across Siemens, and O2 Germany Product Management, Sales, Consulting, R&D, Solution Delivery and Project/Program Management. He was the co-founder of the Education Data Center in the Ministry of Education of the United Arab Emirates and was its director for during its first two and half years of inception and setup.
Lassaad holds a Doctorate of Engineering in Computer Science from the Friedrich Alexander University Erlangen Nuremberg in Germany. He is also graduate of the Advanced Management Program of Duke, Babson and Siemens.
Stephan Schroeder is a highly accomplished professional in the telecommunications and technology sector, currently serving as a Managing Director and Co-Founder of EDLIGO, a leading Learning and Talent Analytics company. With an impressive career spanning various renowned organizations, Stephan has honed his expertise and leadership skills to become a respected figure in the industry.
Throughout his journey, Stephan has held pivotal roles at prominent companies like Nokia, Nokia Siemens Networks, Siemens AG, and PT Siemens Indonesia. Notably, at Nokia, he has been instrumental in driving success as the Head of Management Operations Europe, overseeing crucial operational aspects and contributing to the company's growth.
Kais is co-founder and a managing director of EDLIGO. He is a strategy and technology executive with more than 20 years of experience, and a strong passion for AI. He held executive positions at Oracle, Microsoft, Booz Allen Hamilton and Accenture. Kais has an extensive experience in developing and selling technology products. He also has a successful track record in helping customers develop and execute commercial and technology strategies.
Ahmed is an Account Executive in EDLIGO since 2022. He started Sales career as a Lead Manager in Personal Services, and he acquired the adequate competences in Sales and the personnel structure of companies of various sizes. After he moved to SaaS industry, where he learned how to build close connections with his customers and where he was responsible for analyzing and identifying new areas of optimization in Sales and Marketing for companies in the eCommerce industry. Today, when he is not doing sports or explores the nature on his motorbike, you can find him helping EDLIGO customers to grow their businesses by optimizing their talent management.
At the end of the day his job involves people. Ahmed is sure that the key for a successful project is building close relationships with people. His motivation results with his customers' success.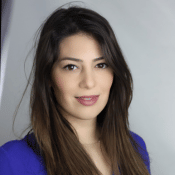 Business Development Manager
Amina is a Business Development Manager at EDLIGO. She graduated from the University of Science and Technology of Algiers in 2018, specializing in telecommunications systems and networks. She began her career in business development and key account management at High Tech Systems, a leader in the sale and development of electronic banking materials and software in Algeria. During her time there, she advanced in her career and eventually had the opportunity to become a manager. However, her passion for learning and consulting ultimately led her to become involved with a startup called LearnAxiom, which gave her a taste for the fields of Learning Management Systems (LMS) and Human Resources Information Systems (HRIS).
Amina has an easygoing personality and enjoys helping people find innovative solutions to make their daily lives easier.
Today, Amina works on the development of our projects at EDLIGO and manages our relationships with clients and partners in France and other French-speaking countries.
Mariia is a Head of Marketing at EDLIGO, managing multi-media marketing, PR, and sales for Talent and Learning Analytics.
Mariia received her BBA in International Business from Karelia UAS Finland, and Master Diploma in New Media and Communication from Shanghai Jiaotong University, which is number 46 in QS World University Ranking in 2023. She has over 5 years of experience in customer communication, education management, and managing marketing and business strategies from working in Russia, Finland, China, Indonesia, South Korea and Germany. She is highly motivated and persistent, following true excellence and customer centric approach.
Gert Koolma, a versatile professional with a diverse background in the hospitality and technology industries. In his career, Gert did work for several companies in Sales and Account Management roles, where he was looking after well-known Hotel Chains in the EAME region, which are focusing on driving more and better Revenue. One of the companies Gert used to work for is IDeaS, a SAS Company, which uses AI for their Forecast and Pricing analytics in order to optimize profits.
Out of curiosity, Gert decided in 2021 to leave the hospitality Software supplier related industry and focus on Human Capital Management and Payroll solutions.
At EDLIGO, Gert is responsible for driving new Sales and retain existing clients by making sure the clients remain happy and successful with their EDLIGO Talent Analytics and Learning Analytics solutions.
Dorra is a Business Development Manager at EDLIGO. She started as Human Resource Consultant at The Adecco Group, advising clients on their Talent Management and recruitment process. Then, her passion for education outweighs all her decisions and moved to an EdTech start-up. She was passionate about Education, and this was a chance for her to be Head of People in a successful coding school. During this experience, she could be part of a big tech community where she could interact with great people and learn more about tech start-ups. She fell in love with this dynamic and lively ecosystem so she decided to join EDLIGO where she can fusion all that she likes: Education, People, Interaction, and Technology.
Now, Dorra is working on developing our projects in EDLIGO and managing relationships with all the great people that we are meeting in France and other French-speaking countries.
Natalia is a Business Development Manager for EDLIGO since 2022. Graduated from Belarusian State Economic University as a specialist in intercultural business communications in 2021, she continued her path in business development and currently is managing sales for Talent and Learning Analytics company in North American region. Having experience in working for international companies in multicultural teams, Natalia enjoys meeting new people and always tries to suggest and discuss new ideas with them, generating unusual and effective solutions as a result.
Zehra is a student at the University of Applied Sciences in Ingolstadt and is studying International Management with a focus on HR. Since June 2022 she has been working at EDLIGO as a Business Development Manager and is learning to put her studies into practice.
Talent Development, Talent Analytics and Learning Analytics enthusiast and evangelist.
Senior HR leader and generalist with profound hands-on global leadership capabilities. Master Professional (CCI) of Business Management (IHK) and Certified Business Economist (DeLSt). Innovating 20+ years in human resources and 15 years in technical and managerial roles in telecommunications industry. Excelling as trusted senior management sparring partner and coach to develop business and people in a relentlessly and changing dynamic environment. Continuously improving people and processes with game changing strategic initiatives.
As the Director of Global Alliances & Partnerships at EDLIGO Talent Analytics and Learning Analytics, Chamseddine Ouadday is at the forefront of driving strategic collaborations and empowering organizations with cutting-edge talent solutions. 
Chams' extensive journey began at Nokia, where he spent over 15 years excelling as an Account Manager, honing his skills in Cloud and Network Services for Tunisia, Algeria, and Libya Cluster markets. Demonstrating exceptional leadership, sales expertise, and adaptability in competitive landscapes, he consistently led high-performing teams, developed effective sales strategies, built strong client relationships, and skillfully negotiated contracts.
Roman is the 
Head of Product Management and Partnerships at EDLIGO. In this role, Roman oversees the Product Strategy and looks after design and technology choices to drive delivery of innovative AI-powered capabilities which enable

 

EDLIGO's customers to achieve their 

Digital HR and Workforce Transformation objectives. He works closely with strategic technology and delivery partners to ensure efficient and impactful development of EDLIGO solutions.
Roman has over 15 years of experience in IT domain as development teams lead, project manager and architect, as well as in management consulting at McKinsey & Co. He holds an MBA from INSEAD and a PhD degree in Computer Science with specialization in Machine Learning.